Special resources for students, residents, and fellows
The Trainee Program aims to cultivate a nurturing learning environment for all students, residents and fellows in the field of primary care research. The program has several components with the cumulative objective to create more involvement, community and resources for NAPCRG trainee members, including travel stipends for trainee members to attend the NAPCRG Annual Meeting.
Participate in the Mentor Match program.
Specific programming and networking events design for trainee members at the Annual Meeting.
Awards design to specifically recognize outstanding research completed by trainee members.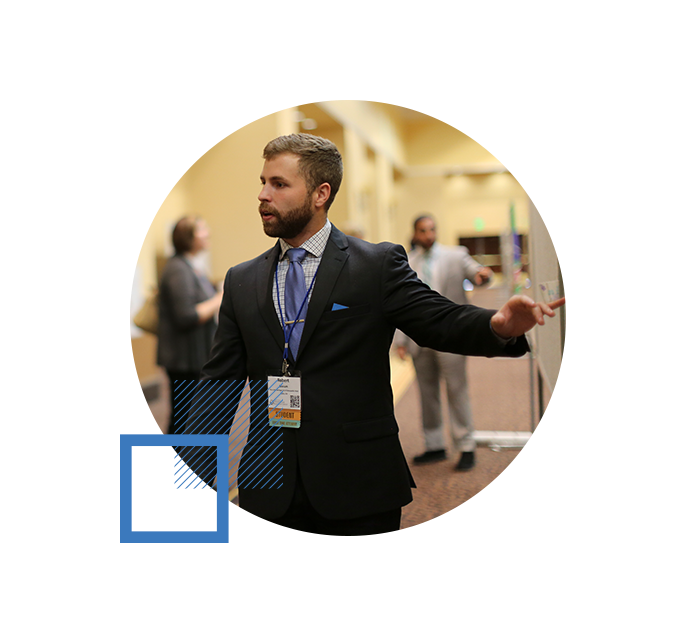 Membership
NAPCRG offers a significantly reduced membership fee for students, graduate students with terminal degree, residents and fellows! 
Travel Stipends
The trainee stipend program offers ten $1,000 stipends for attendance at the NAPCRG Annual Meeting each year. The purpose of this program is to aid and encourage trainees to attend the NAPCRG Annual Meeting that may be unaffordable otherwise. Learn more. 
Preconference
Attendees will experience a keynote speaker, mentor speed dating and workshops tailored specifically to their education and research needs. The goal of this preconference is to provide more experiences and education for trainees while facilitating networking among senior and junior researchers. Learn more.
Awards
The Distinguished Trainee Research Awards are intended to promote and acknowledge outstanding completed primary care research conducted by trainees. Cash prizes are awarded to the top three presentations. Learn more. 
Call for Papers
Students, residents, and fellows are invited to submit a poster each year for presentation at the Annual Meeting. Proposals on any topic relating to primary care research are welcome from researchers throughout North America and the world. The call for papers opens annually in May and the submission deadline is July 31 (midnight, EDT). 
Poster Walks
Poster Walks are themed walks that take place during select poster sessions at the NAPCRG Annual Meeting and feature different topics and methodologies. They are ideal for those new to primary care research who want to network with experts in the field, including students, residents, and fellows. 
Panel Sessions
The Resident and Fellow Panel sessions held at the Annual Meeting are designed to be an interactive and informal means to meet with prospective fellowship directors/program directors and learn practical tips about how to obtain your future career objectives. 
Networking Events
The Student, Resident & Fellows Happy Hour is held each year at the Annual Meeting. The reception is an opportunity for students, residents, and fellows to network with each other and the leaders of NAPCRG. 
Have a question? Reach out to a staff member or specific department for help.