NAPCRG History & Overview
North American Primary Care Research Group (NAPCRG) is the world's largest organization devoted to research in family medicine, primary care and related fields, including epidemiology, behavioral sciences, and health services research. NAPCRG (pronounced "Nap-Crag") provides a forum for presenting new knowledge to guide improvement, redesign and transformation of primary care. 

Its mission statement declares: "NAPCRG is a volunteer association of members committed to producing and disseminating new knowledge from all disciplines relevant to primary care. NACPRG has bi-national governance (US-Canada) and international research vision and outreach. NAPCRG's Annual Meeting is the premier international forum for presenting new knowledge in primary care and advances in research methodology. NAPCRG is committed to a nurturing, informative and inspiring environment for all members."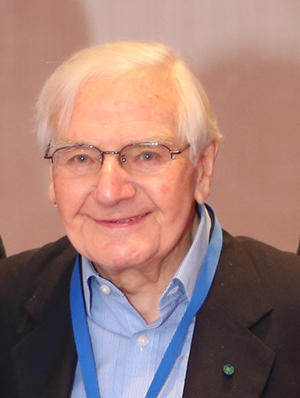 Founded in 1972 by Dr. Maurice Wood and 50 researchers from USA and Canada, NAPCRG was organized as a bi-national, inter-disciplinary, generalist organization. Incorporated in 1975 in Virginia as a 501(c)3 nonprofit corporation, executive services were provided by the Medical College of Virginia in Richmond, Va, and since 1995 by the Society of Teachers of Family Medicine in Leawood, Kansas, USA.

The governance structure reflects NAPCRG's commitment to inclusion, with representatives from the College of Family Physicians of Canada (CPFC) Section of Researchers, American Board of Family Medicine (ABFM), Society of Teachers of Family Medicine (STFM), community-based clinicians, international members, students, residents and research fellows.

Annual meetings traditionally alternate between locations in the United States and Canada, drawing members from every continent.

NAPCRG and its members have made foundational contributions to primary care research, including: building capacity for primary care science; practice-based research networks; integration of mental health into primary care; diagnostic and procedure coding; community-based participatory research; quantitative, qualitative and mixed methods research; engaging patients and communities in research; patient-centered care; health in aboriginal and First Nations communities; and studies of multimorbidity.

NAPCRG has lead in developing practice-based research networks of regional, national and international scope. In 1979, it started the Ambulatory Sentinel Practice Network (ASPN) with support from the Rockefeller and Kellogg Foundations. Since 2012, NAPCRG has hosted the Practice-Based Research Networks Conference in Bethesda, MD, USA, with support from the Agency for Healthcare Research and Quality (AHRQ).

Member activity is organized by special interest groups, currently including groups on: Cancer, Community Oriented Primary Care, Complexity Science, Generalism, Health Equity, International Health Literacy, Medical Home, Mental Health Problems, Multimorbidity, Respiratory Infection, Obstetrics, Participatory Research, Patient and Public Involvement and Engagement in Primary Care Research, Pharmacotherapy, Primary Care Genomics, Refugee and Immigrant Healthcare and Women in Research.

NAPCRG advocates for primary care research, funding and training through work with CFPC and membership in the Council of Academic Family Medicine (CAFM), the "family of family medicine organizations" in the U.S.

The Maurice Wood Award for Lifetime Contribution to Primary Care Research is NAPCRG's highest honor, conferred every year since 1995. To nurture new investigators, the organization offers awards to students, residents, fellows and practitioners.
 
Along with these organizations, NAPCRG sponsors the journal, Annals of Family Medicine.
By: William R. Phillips, MD, MPH, University of Washington
Past Presidents of NAPCRG
2017-2018
M.Norman Oliver, MD, MA

2016-2017
Bill Hogg, Hons BSc, MSc, MClSc, MD, CCFP, FCFP 

2015-2016
Jennifer DeVoe, MD, DPhil 

2013-2015
Rick Glazier, MD, MPH

2011-2013 
Frank deGruy, MD

2009 - 2011
Jeannie Haggerty, PhD

2007 - 2009 
Allen Dietrich, MD

2005 - 2007 
Perry Dickinson, MD 

2003 - 2005 
Moira Stewart, MD  

2001 - 2003 
Kurt Stange, MD, PhD
1999 - 2001 
Ann C. Macaulay, MD, CCFP 
1997 - 1999 
Larry A. Green, MD 

1995 - 1997 
William R. Phillips, MD, MPH

1993 - 1995 
Kenneth G. Reeb, MD 

1991 - 1993 
Walter W. Rosser, MD 

1987 - 1989 
Carol Herbert, MD, CCFP

1985 - 1987 
Christopher Shank, MD

1983 - 1985 
Richard Kirkwood, MD

1972 - 1983 
Maurice Wood, MD
A Tribute to our Founder
Maurice Wood, MD